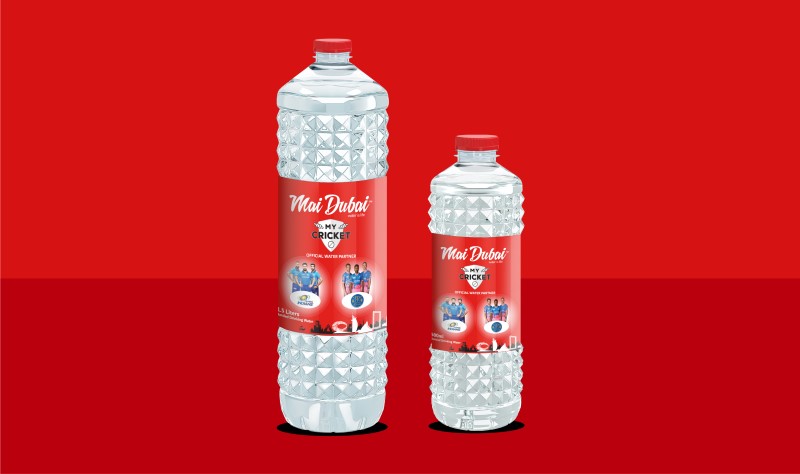 Experiential marketing: Innovation from another perspective
By Krisztian Cvitko, Head of Marketing of Mai Dubai LLC
Getting too comfortable with an existing customer experience framework can undermine your brand's overall growth and expansion plans. Yes, the key to a successful customer experience approach today is the ability to continuously evolve to integrate and adapt to every changing needs and expectations of customers from your business. What makes this absolutely necessary is the rapid pace of the evolution of trends and technology, characterized by multi-channel customer journeys; the advent of the Internet of Things and machine learning; personalization; and digital transformation.
Today, beyond doubt, customer experience is the key to setting your business apart from competition and the best way to achieve this is by embracing innovation. Not surprisingly, brands, especially big household names such as Mai Dubai, have already internalized this reality, and as a result are focused on offering consistent and dynamic experience to customers to keep them engaged and looking forward to exciting interactions.
Future of Customer Experience Innovation
The ongoing shift from the mere selling of products to the delivery of an integrated customer experience will continue and is poised to become even more prominent in the coming years. Therefore, companies must no longer shy away from re-imagining many of their business strategies while also factoring in the whole value proposition they are offering to their loyal customers.
Innovation has always been Mai Dubai's strong suit and therefore, it did not take us long to extend this approach to the area of marketing as well. For instance, our recent partnership with T20 Cricket Extravaganza was echoed in our new range of bottles with the T20 packaging. This reflects our belief in the need to customize the design for the audience in order to build a compelling brand. The design is sure to grab people's attention when they see these bottles in the stores.
Since hydration is extremely important to a healthy lifestyle, we need to be thoughtful of our marketing choices to promote to people the habit of drinking water. Our new T20 branded bottles attracted audience's attention, but we know that this isn't enough to create a lasting impact. So, it did not end there. Mai Dubai has embraced experiential marketing to connect with our target audiences by providing them an innovative experience that makes them feel connected to the brand and the sport. To achieve this, the packaging of Mai Dubai's T20 bottles featured QR codes, and by scanning them, consumers got the chance to virtually meet their favorite players. That's not all, they could also win other items such as merchandise while enjoying this unique experience. Besides, there were life size cut-outs of T20 players installed in stores alongside Mai Dubai bottles to increase the recall value of the brand. We have no doubt that this highly engaging experience will be remembered and cherished by our customers for a long time.
The latest experiential marketing initiative also strengthens the perception of Mai Dubai as a brand for people. It is our commitment to driving innovation from different perspectives that made us the number two bottled water brand in the UAE within a short period of time. We attribute our achievements in the market to innovative strategies that continuously enhance operational efficiencies and customer experiences.
Remember, companies that are there to stay cannot afford to limit innovation to just product level. Innovation should be an organization-wide culture and should reflect in all aspects of your strategies as well.
share