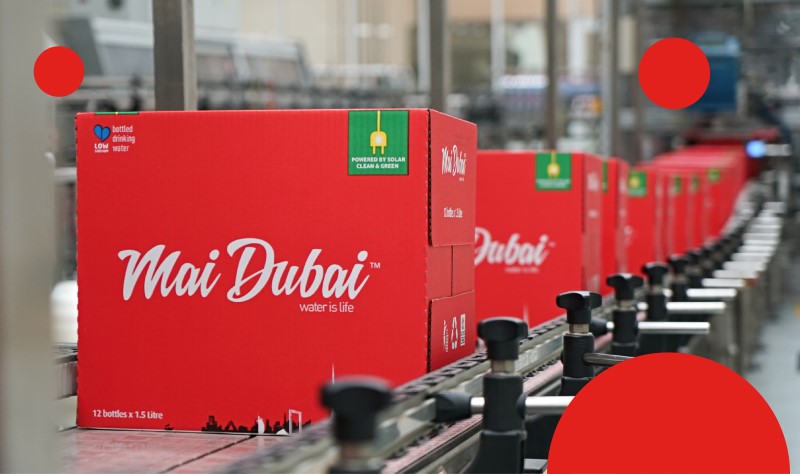 Reinforcing Mai Dubai's culture of quality in pandemic times
By Jeanette Madigan, Head of Quality, Mai Dubai
Mai Dubai began its operation in 2014 with the leadership placing a strong emphasis on quality as one of the company's core values. Since then, Mai Dubai has adopted globally recognized best practices and the highest levels of quality control across various operational aspects as mandated by local and international laws. The company's commitment to compliance has been recognized with many certifications including ISO 22000, Emirates Quality Mark, and ISO 9001 and our plant is currently listed as an A grade manufacturing facility by Dubai Municipality Food Safety Department.
From day one, Mai Dubai has been promoting excellence by encouraging hard work, commitment, and perseverance among various teams within the organization. All of us at Mai Dubai take great pride in what the brand is today and what it represents. We remain passionate about continually exceeding customer expectations, through the consistent delivery of safe and quality bottled water products.
In terms of customer satisfaction, we take time to listen and understand the ever-evolving needs of our consumers and deliver products that ensure their satisfaction. Mai Dubai knows that communication is key to successfully engaging our customers and we appreciate all feedback we receive allowing us to improve further.
Mai Dubai's adaptability makes it possible to incorporate changes quickly when the need arises, ensuring adherence to new requirements and the latest best practices. Our management of rapid change has advanced to a new dimension in the light of the coronavirus (COVID-19) pandemic. Thanks to a genuine desire to continue to serve our customers during these trying times, our teams have doubled their efforts and determination. Although supply chain disruptions brought about by the coronavirus crisis have posed challenges and difficulties, Mai Dubai's swift and decisive actions have mitigated their impact, ensuring that supply is never disrupted.
An example of new initiatives is the implementation of a dynamic process in our production and operational planning to align them with the needs of the times. As a result, our sales team has been able to serve our customers without any disruptions and offer our complete range of products, albeit under a different set-up in light of COVID-19 regulations.
Moreover, we have put in place new protocols for interactions with colleagues, suppliers, contractors, and customers in compliance with the social-distancing rules. We are reaping the benefits of advancing the adoption of digital technologies in this regard. Our Quality Management System has been put to the test given the magnitude of the situation, but it proved its agility and resilience in delivering on our commitments despite the implementation of new measures adopted to safeguard the health of our personnel.
During these times, Mai Dubai's state-of-the-art manufacturing facilities continued to run 24/7, reflecting our unwavering commitment to bring bottled water products of highest quality to the market. Our quality control team continues to operate round-the-clock to make sure each product meets the required standards before it reaches the market. Although all our products are produced by a fully automated facility with the help of state of the art technologies, the focus of our people on quality remains the key to our success. I am extremely proud of the quality culture displayed by our leaders and every Mai Dubai employee during this crisis and look forward to continued success in achieving our goal of delivering the very best product and services.
share