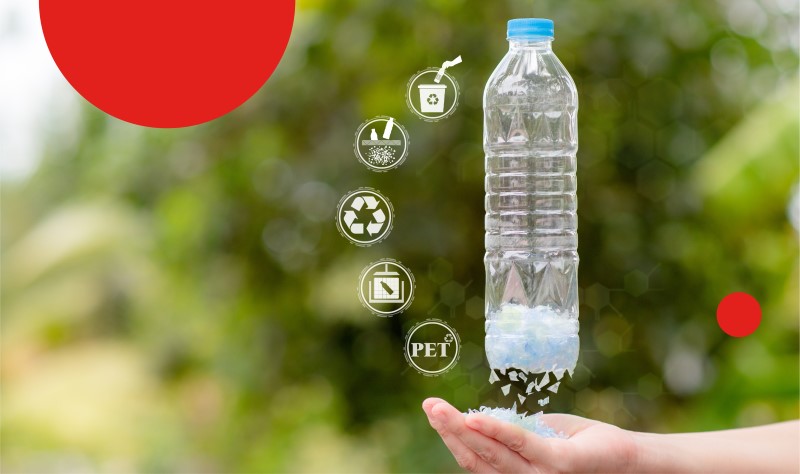 Reduce, Reuse, Recycle, Repeat: The new mantra amid challenging times
By Alexander van 't Riet, CEO of Mai Dubai LLC
People all over the world have been adjusting to the sudden shift in lifestyle and everyday routines brought about by the onset of the pandemic last year. During a crisis, we dealt with the immediate, and consequently long-term problems – like climate change – moved to the backburner. The economic shutdown did show the impact we, as a species, have on the climate; satellite pictures showed the air was cleaner, dolphins returned to Venice, etc. In the wake of the pandemic, it will be important to return to the issue we have been grappling with for a long time; to overlook climate action could cost us dearly in the near future.
The silver lining here is the existence of an opportunity to drive green recovery. Yes, no doubt, this is an opportunity to build back better with a greater focus on our personal health and the health of the environment. It is not a one-person affair. We must render obsolete the eat, sleep, work, repeat cycle; break some habits and instill healthy behaviours in our everyday activities to ensure a safer future. And what better mantra than the reduce, reuse, recycle, repeat cycle?
As the saying goes, the first step is the hardest. Reducing our waste production is challenging, to say the least. However, it is not impossible. Everyone can contribute significantly to this by reducing everyday consumption and implementing more modern, efficient manufacturing practices.
At Mai Dubai, we adopt cutting-edge approaches to minimize our operational wastes. Not only do we design products to use as little material as possible without effecting quality, we have the second-largest solar roof installation in the world. This enables our operations to be 100 per cent powered by clean solar energy and helps us minimize the use of non-renewable energy sources as we prevent our operations from releasing carbon dioxide into the atmosphere.
Compared to the first step, reusing is easy. Instead of throwing away any item that we have used, think whether it can be used again in one way or another. This will not only help the environment mitigate the effects of climate change, but also reduce our consumption of new resources. Our 5-gallon water business is a good example of reusing resources. Additionally, we can tap our creativity and start working on our Do-It-Yourself (DIY) ideas.
The third step is arguably the most actual these days. By recycling, we extract valuable materials from used items, which we might otherwise consider to be trash. Our customer oriented 16-liter PET recycling program is a prime example of this. We take the bottles back, and with our partners turn them into new products.
Mai Dubai has always considered sustainability a key objective in our operations. We measure our carbon footprint periodically and make sure that our numbers are better compared to the previous years. We also have collection drives wherein we gather used bottles. Then, through our partnership with DGrade, they get broken down into flakes and fibers, which are turned yarn to make other products such as t-shirts, masks, and more.
Now we've come to the final and important step. By repeating this cycle of reduce, reuse, and recycle, we develop a routine. Also, as we continue to be guided by this mantra, we are introducing another "new normal", one of continuous improvement, which other people will also strive to emulate.
Today, necessity is not only the mother of invention, but also of innovation. As we alter our habits for the better, we will do better than survive — we will thrive; and not only us, but also the entire humanity and our planet as a result.
share