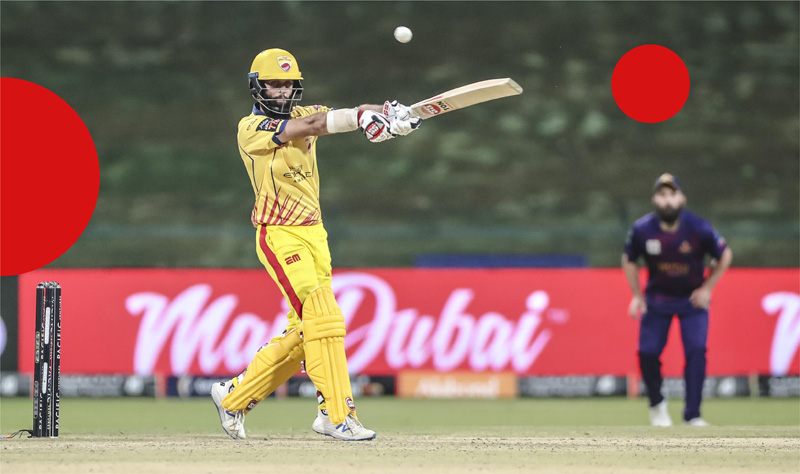 Mai Dubai Take The Cricket Field As Official Water Partner for Abu Dhabi T10 League
Mai Dubai, the bottled water company, announced that for the fourth consecutive year it will keep some of the world's best cricket players hydrated as the 'Official Water Partner' of the upcoming season of the Abu Dhabi T10.  The popular sport event will take place from January 28th to February 6th, 2021 at the Sheikh Zayed Cricket Stadium in Abu Dhabi. The competition is supported by the Abu Dhabi Department of Culture and Tourism, Abu Dhabi Sports Council, and Abu Dhabi Cricket.
As part of its continuous efforts to promote healthy hydration among sports enthusiasts, Mai Dubai has been at the forefront of providing high quality drinking water during major global sports events in the country. It was the first brand to lend its support to the Tournament at its inception in 2017, and continued backing the event in the years that followed.
Commenting on the event, Alexander van 't Riet, CEO of Mai Dubai, said: "We are delighted to be partnering once again with the Abu Dhabi T10 and to provide the star players and supporting members with a choice of our classic water, or the Zero Sodium Alkaline option. Either way they are assured of the highest quality drinking water available. It is part of our commitment to promote healthy hydration and to encourage people to remain physically fit. We look forward to an exciting competition and we wish all the teams and fans of cricket an enjoyable time in this season."
Shaji Ul-Mulk, Chairman, Ten Sports Management, said: "It's absolutely fantastic to have Mai Dubai as the official water partner once again. Emphasis on healthy hydration is very important for all sportspersons around the world as dehydration can cause many injuries. The players in the upcoming Abu Dhabi T10 will be very fortunate to consume the highest quality of drinking water and keep themselves fit and healthy for a fast-paced competition."
UAE Cricket fans can look forward to a clash amongst some of the greatest players to grace the modern game, the likes of the "Universe Boss" Chris Gayle, the fans favorite "Boom-Boom" Shahid Afridi and "The Champion" Dwayne Bravo. Mai Dubai will be with them every step of the way, to ensure that they are hydrated and able to perform at their optimum best.
Following a comprehensive partnership strategy, Mai Dubai has created a strong brand reputation in the UAE and in the region. Within a short span it has become the water brand of choice with sports people and partner of major sporting events such as the IPL 2020, Dubai Fitness Challenge, Dubai Duty Free Tennis Championships, and the Mai Dubai City Half Marathon.
-Ends-
share