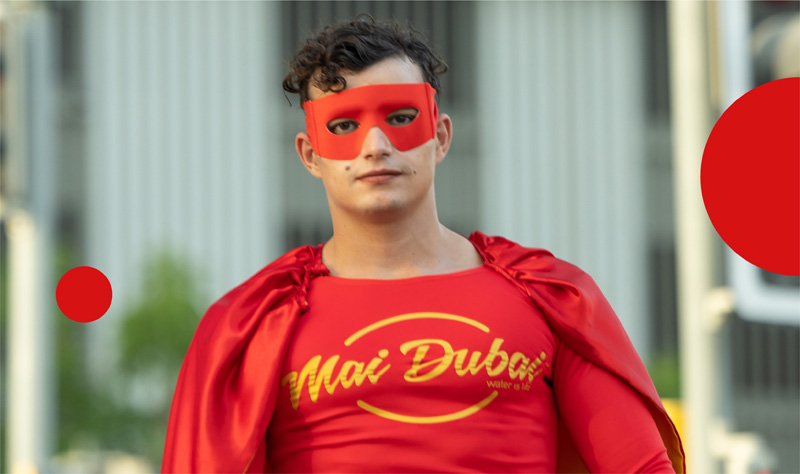 Mai Dubai celebrates World Superhero Day with delivery heroes
Mai Dubai, a leading bottled water company in the UAE, honoured delivery riders on World Superhero Day, April 28, 2022, by helping them break their fast with a water bottle of Mai Dubai and food at various signals and locations across Dubai. The initiative was aimed at celebrating the 'everyday superheroes' who strive to ensure timely delivery, by giving them the chance to break their fast while still on duty.
Alexander van 't Riet, CEO of Mai Dubai said: "Ramadan is a special time to extend a helping hand, especially towards our silent, everyday superheroes who go above and beyond to ensure that people break their fasts on time. Mai Dubai is extremely delighted that our team had the opportunity to serve the delivery riders for iftar as a token of our utmost respect for their diligence and commitment. We hope this will be a message to others, inspiring them to look out for their community and do good deeds."
Through this initiative, Mai Dubai, owned by Dubai Electricity and Water Authority (DEWA) has successfully embraced the Ramadan spirit of gratitude and sharing. The company is looking forward to carrying out more initiatives that are in line with their corporate social responsibility (CSR) to benefit society.

-ends-
share